We are now open for tastings 7 days a week.
No reservations. (8+ guests only or picnic lunches) 11:30-5:00
Curbside, order online.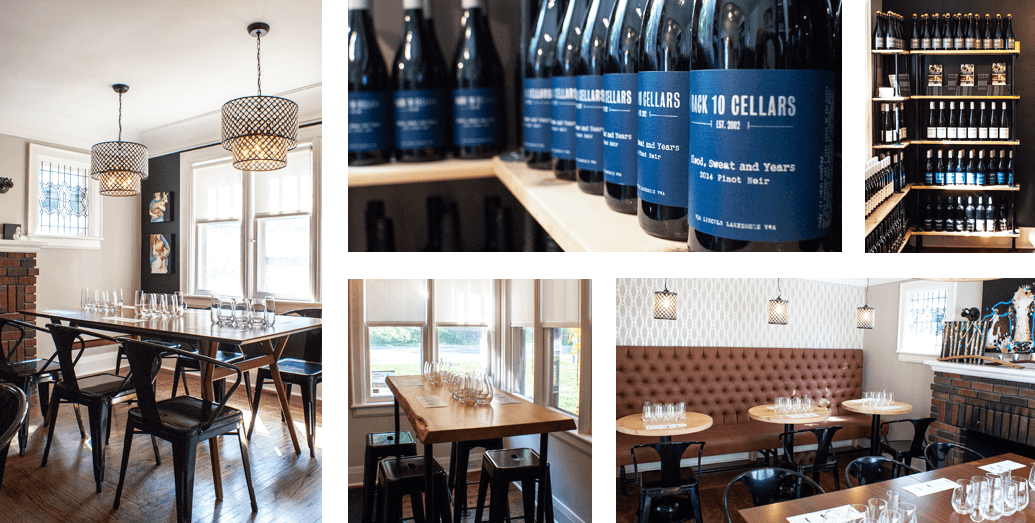 Group Experiences
Book your picnc lunch ahead. Tastings, wine by the glass & charcuterie, first come, first served.
Wine Tasting Flights - Book Ahead For 8+ Guests Only, Otherwise , Walk In.
Wine Tasting Flight Bookings for 8 + Guests
$20.00 per 5 tastings. PLEASE BOOK HERE ONLY AFTER YOU HAVE CONFIRMED YOUR DATE AVAILABILITY AND TIME WITH US.
E-mail events@back10cellars to confirm your date and time first.
Group bookings are non refundable.
Tastings are rain or shine in our covered outdoor patio areas and are seated, serviced tasting flights. Plan for a tasting for an hour with your server. Service gratuity is not included.
Any groups less than 8 guests, first come first served.
Co - Vid has you wanting to drink wine with your friends and co-workers but you can't make it out to the Vineyard? Well here is the next best thing.
Pre order this package and have them shipped directly to your door, and to the doors of everyone in your group, and have a virtual meeting/hang out with Andrew Brooks, owner of Back 10 Cellars. Available in Ontario (live further out? contact us)
With a minimum of one delivery ($99.00) Andrew will host your group event tasting , meeting or hang out in Zoom or facebook live. Perfect for birthdays, anniversary, any type of celebration or just a night in for 2.
Each tasting includes 3 bottles of wine. If you would like more wine, add addtional bottles with this order under "shop". Also under additional info, please include date/time. Lead time for shipping approx. one week.
Cheers!
Back 10 Picnic Lunch- Friday/Saturday/Sunday
* 24 hour advance notice. Lunches are catered in so same day orders are not possible.
Smoked turkey sandwich on olive oil potato bread, Quinoa salad, dessert ( a brownie or chocolate chip cookie). Vegetarian option is a smoked beet and goat cheese sandwich. Cancellations or rescheduling are not possible.
Lunch is available from 11:30 - 4:00. Friday-Sunday.
Please specify Turkey or Vegetarian under "additional info" and date/time of picnic & sandwich preference, allergies etc.
*Sunday lunch is either Mortadella sandwich , olive Caponata, fresh herbs OR Grilled Zucchini sandwich, chargrilled , with marinated zuchini , romesco , smashed artichoke, fresh herbs. Both served with fresh farm market veggies/salad.
*All lunches are outdoors only on picnic blanket or reserved table. No shade on lawn ,bring hats and sunscreen. If it rains, we will move you under cover.
Bring your own blanket or fold up chair/chair/hats/ umbrella.
Wine by the glass, Smitten floats, and tasting flights available on the vineyard. No outside food or alcohol is permitted.
Done Shopping?
Thanks for shopping with Back 10 Cellars
Thanks for adding an item to your cart, if you are ready to checkout click here otherwise you can view your cart in the top right of the menu.