Open Daily
Walk in. (11:30-5:00) 30 minute flight experiences.
Bottle shop Tasting Bungalow open daily. Book ahead for larger groups please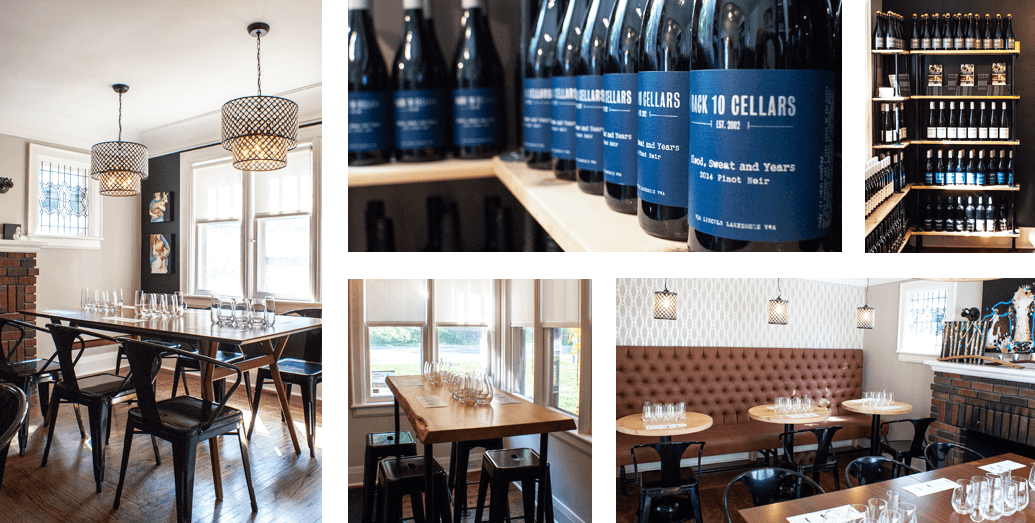 Group Experiences
Tasting Bungalow is open inside . Patio outside. Everyday. APERITIVO hour, extended hours JULY & AUGUST weekends until 7:00
Seated Flight Experiences
Walk in indoors or on our patio . 30 minute Flight Experiences
ONLY BOOK AHEAD IF YOU ARE 8+ PEOPLE, OTHERWISE JUST WALK IN.
$20.00 + $3.00 (service gratuity) per flight
E-mail events@back10cellars if you have a large group and would like to book ahead.
We can take groups up to 40 people in our new Siphouse (booked ahead) 11:30-4:00 or up to 70 people in our Smitten Summerhouse as a private venue rental.
Walk, Talk, Taste And Buy With Proprietor Andrew Brooks
Minimum four guests (Reservation must be for total number of guests in your party)
It's finally time to say goodbye to those virtual tastings and enjoy a little real "face time" on the Back 10 Vineyard.
Meet with Proprietor , Sommelier & Author , Andrew Brooks and savour an in-depth tasting of our entire wine portfolio. (five to six wines). We do not have any back vintages, as we sell out typically vintage to vintage.
You will begin in our small (husband and wife owned) 10 acre vineyard and learn about the growing process and growing seaon in the vineyard. Afterwards savour a lovely seated Flight Experience , with a light snack, inside the Tasting Bungalow or on the outdoor wine patio. Please allow 45 minutes.
Available Tuesday - Sunday at 12:00 p.m., 1:00 p.m. & 2:00 p.m. A $20.00 discount will be applied for a case (12 bottle purchase) per individual flight booked.
Please send an email to events@back10cellars.com to book this experience for 10 + people or for a custom date / time.
We look forward to hosting you on the Back 10 Vineyard. Cheers!
Done Shopping?
Thanks for shopping with Back 10 Cellars
Thanks for adding an item to your cart, if you are ready to checkout click here otherwise you can view your cart in the top right of the menu.