Order under "shop" for Curb side or Delivery, Retail open Friday-Sunday 11:30-5:00
Co-Vid update: Bottle shop open weekends 11:30-5:00.
Open daily for curbside 11:30-5:00 Order ahead under shop. Under additional info. let us know date/time of pick up .
Choose free delivery in Ontario for 12+ bottles ( mixed or full case) Niagara free delivery on 2 + bottles.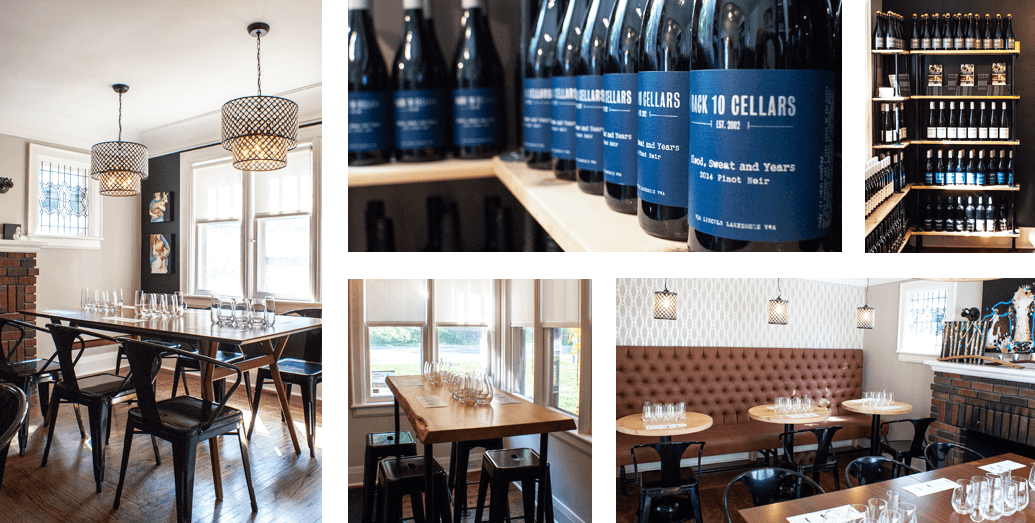 Group Experiences
Book your group or business virtual tasting here. Any questions, e-mail or call. info@back10cellars.com 905.562.3365
COVID UPDATE- Tastings are suspended until May 1st.
$15.00 per tasting flight of 5 wines. Outdoors and in the heated Bergola or Tasting Tents ( all first come, first served) Please dress weather appropriate.
Sip At Home Cheese & Wine Tasting
Co - Vid has you wanting to drink wine with your friends and co-workers but you can't make it out to the Vineyard? Well here is the next best thing.
Pre order this package and have them shipped directly to your door, and to the doors of everyone in your group, and have a virtual meeting/hang out with Andrew Brooks, owner of Back 10 Cellars. Available in Ontario (live further out? contact us)
With a minimum of one delivery ($99.00) Andrew will host your group event tasting , meeting or hang out in Zoom or facebook live. Perfect for birthdays, anniversary, any type of celebration or just a night in for 2.
Each tasting includes 2 bottles of wine ( choose 2 include in additional info )! and 350 grams of artisanal cheese from our local Upper Canada Cheese Company. If you would like more wine, add addtional bottles with this order under "shop". Also under additional info, please include date/time. Lead time for shipping approx. one week.
Cheers!
99.00
Per Wine & Cheese package
Pick up your picnic park pack for this weekend.
Under additional info, let us know if this is for Saturday or Sunday and approx. pick up time ( any time is fine 11:30-5:00)
Charcuterie box is a nice nibble for 1 for 2 people.
Order 2 boxes for 4 people.
Purchase your wines now online under "shop" and
add to cart with your box and we will have them chilling,
or stop by & grab your picnic pack with your wines.
We will have extra charcuterie on hand as well as
chilled bottles of Rose, Riesling, Chardonnay,
Smitten & Smitten Pink and recylcable wine glasses.
Done Shopping?
Thanks for shopping with Back 10 Cellars
Thanks for adding an item to your cart, if you are ready to checkout click here otherwise you can view your cart in the top right of the menu.