Blood Sweat & Years 2021
|

NEW RELEASE
In the vineyard we fuss all season over this one acre of 115 & 777 clone Pinot Noir. After one year in French oak , the result is notes of forest floor, rose petal and cranberry. There is mouth-watering acidity and a soft tannic grip.
The 2021 Vintage started on schedule with minimal precipitation and high temperatures through Fall. These small berry Pinot Noir clones were picked in late September at a low 2.5 ton per acre.
Pair with roasted duck and yam puree or with grilled spring lamb and wilted greens.
---
Limited Production: Only 300 cases crafted
---
Awards


This pinot was simply stunning. The nose was violet and lilac with very subtle cherry. I can't remember that last time I had a Pinot Noir with a nose that was quite so floral. The flavours of ripe cherry are delicate and soft with great acidity on the finish. It would be a shame to pair this wine with anything. Enjoy this one on its own. - 4.5/5 - Andre Wine Review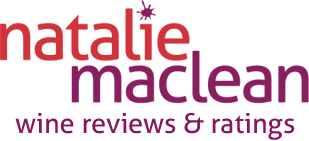 2014 Blood Sweat & Years Pinot Noir
94/100 Point Wine - Natalie Maclean